PharmQuest partners with various pharmaceutical companies and is constantly acquiring new clinical trials. A list of current and tentative studies is provided on this page. Just click on the study that interests you and click the "Apply" button to send us your information. We will contact you soon to provide more information about the study and see if you qualify.
Thanks for your interest!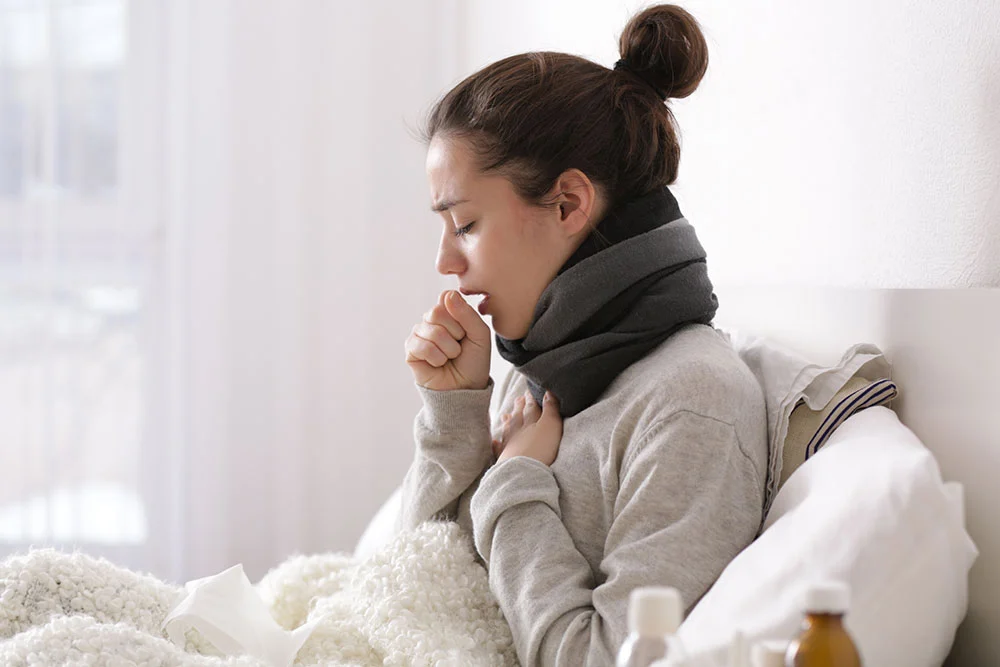 Yearly flu vaccines are an important step in preventative health! We are enrolling patients in a research study evaluating a new type of flu vaccine. You may be eligible to participate if you meet the following criteria:
Between the ages of 18 and 80.
Have not had a flu vaccine in the past 6 months
In stable health. You can have chronic health conditions so long as they are stable
Eligible patients who enroll will receive a free flu vaccine, free monitoring and reimbursement for time an travel.
Are you having a difficult time with weight control?  We willl soon begin enrolling patients in an exciting research study evaluating a new medication to assist with weight loss. You may be eligible to participate if you meet the following criteria:
18 years old or older
Have a BMI of 30 or greater
Do not have diabetes
Have never had bariatric surgery
Eligible patients who enroll will receive free study medication, free dietary counseling and reimbursement for their time and travel.
Do you struggle with getting relief from migraines? If so, we will soon be enrolling patients in a exciting new migraine study for a nasal spray. You may be eligible if you meet the following criteria:
18 years old or older
Have 3 to 8 migraines a month
Have had migraines for at least 1 year
Have a BMI of 35 or less
Eligible patients who enroll will receive free study medication, free assessment of their migraines and reimbrusement for time and travel.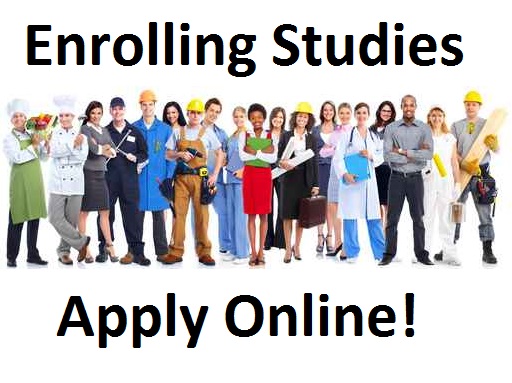 Upcoming Studies for Men and Women
Do you ever wonder how the medications that we use to treat or prevent illnesses are developed and eventually approved for use?  Do you wonder why the "miracle drug" that we read about in the news media takes years to get to market or never reaches our local pharmacies?
The process of developing a drug takes many years and is a combined effort involving the pharmaceutical company (sponsor), the Food and Drug Administration (FDA), an ethics and safety organization called an Institutional Review Board (IRB), local research sites, and most importantly, private citizens who are willing to donate their time to participate in clinical trials.
Before any human testing can be conducted, the pharmaceutical company gathers all the pre-clinical (animal) testing and presents it to the FDA.  The FDA is responsible for ensuring that drugs marketed in the United States are effective and safe.  All drugs marketed in the United States must be approved by the FDA.  The FDA rigorously analyzes the data as well as the pharmaceutical company's plan for human testing.  They provide guidance for the types of clinical trials that the pharmaceutical company needs to conduct in order for the drug to be considered for approval.
Clinical trials are experiments that use human subjects to see whether a drug is effective and what side effects the drug might cause.  Before a sponsor may proceed with a clinical trial, the trial protocol must be approved by an independent IRB who is responsible for assuring that the study design is acceptable, that subject volunteers are fully informed of any known risks, that subjects have given their informed consent to participate, and that researchers are taking measures to protect patients from harm.
There are several phases of clinical trials that sponsors must conduct prior to presenting their drug to the FDA for consideration.  Initially, small trials are conducted using healthy volunteers to assess the activity of the drug in humans.  Next, larger trials are conducted to obtain preliminary data on whether the drug works in people who have a certain disease or condition. In these trials, the effect of the drug is often compared to similar patients who are taking an inactive substance (a placebo).  Finally, much larger trials are conducted to further evaluate the effectiveness and safety of the drug in a broader patient population.  The FDA meets regularly with the sponsor throughout this process to provide guidance and to assess the safety of the drug.
To conduct a large clinical trial in a population of patients who represent the diverse population of the United States, the sponsor hires local research sites across the country to work with patient volunteers to conduct the trial.  These sites are independent of the pharmaceutical sponsor and contract with the FDA to conduct the trial exactly as written in the protocol and to ensure patient safety.  The research sites, under the supervision of a local principal investigator, collect unbiased data to be presented to the sponsor.  All patient study information is submitted to the sponsor using anonymous code numbers to protect patient confidentiality.
The process of bringing a drug from the chemistry lab to the FDA for approval often takes about 15 years.  Proving that a drug is effective and safe is ultimately dependent on patient volunteers who are willing to sacrifice their time to participate in this process.  So, the next time your physician mentions a clinical trial, or you see an ad for a trial, consider that it may be your opportunity to be a part of the process to develop a breakthrough lifesaving new medication.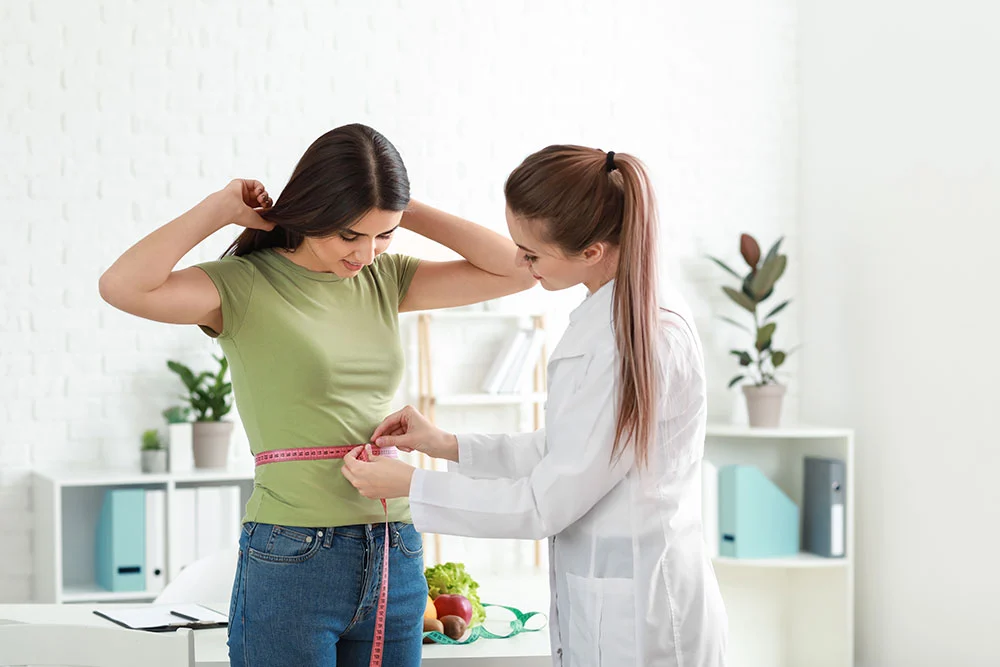 To be considered for any future weight loss trials, click study details.  Then complete and submit the application.  Thank you for your interest.